By David Alton Clark,
Benzinga
What's Happened?
Oil prices have dropped more than 50 percent in four months from a high of approximately $97 on September 1, 2014 to $47 as of January 20, 2015.
Exploration and Production companies like Seadrill Ltd (NYSE: SDRL) and Transocean LTD (NYSE: RIG) have seen their stocks get crushed over the past six months.
What's Next?
The bad news could be that much more downside lies ahead for oil prices, due to a confluence of negative factors.
Supply Will Increase.
OPEC will not decrease production anytime soon.
OPEC has stated it has no immediate plan to cut its output target for crude. This has a direct impact on the price of oil.
One of OPEC's objectives is to force U.S. shale players like Continental Resources, Inc.(NYSE: CLR) and Chesapeake Energy Corporation (NYSE: CHK) to cut back on production.
The following quote from Iranian Oil Minister Bijan Namdar Zangeneh is worth internalizing:
The U.S. shale players can and have cut production in short order, due to the short life cycle of shale oil wells. Nonetheless, it's a different story regarding the oil sands players.
Canadian Oil Sands projects have a 30 year life span.
The new 2015 forecast for total Western Canadian oil production is 3.6-million barrels a day -- about 150,000 barrels a day higher than total 2014 production.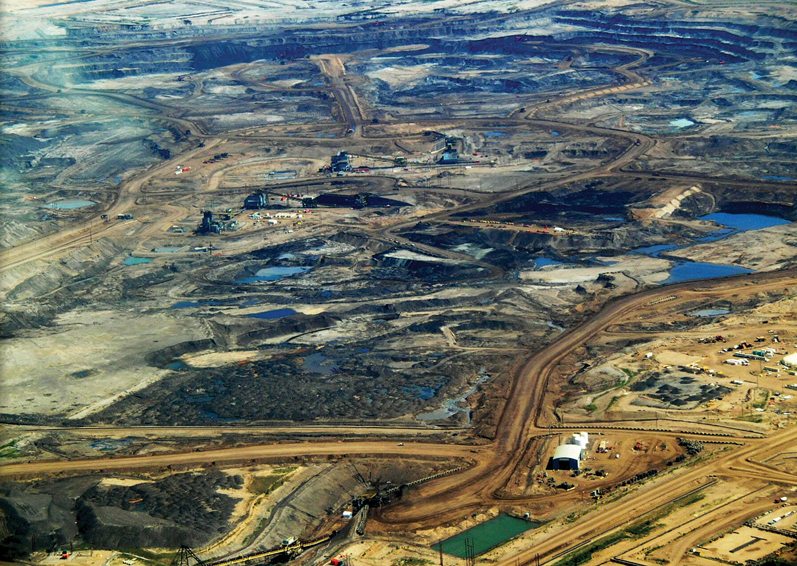 Image credit: Howl Arts Collective, Flickr
Oil sands production is actually expected to increase to 2.3 million barrels a day in 2015 due to projects coming on stream from prior-year investments. Suncor Energy Inc. (USA)(NYSE: SU)'s recent $1 billion cut from its 2015 capital spending program actually came in below expectations.
Demand Will Decrease.
Demand may begin to weaken, according to the International Monetary Fund. The IMF downgraded its global economic outlook on Monday, January 19 for the third time in a year.
IMF Managing Director Christine Lagarde provided this tidbit of a quote:
This has only added to worries that global oil demand will be unable to keep up with supply, as China's economy is reportedly slowing as well.
A Strong U.S. Dollar Will Weigh On Oil's Price.
When the Federal Reserve concluded its QE program on October 29, 2014, oil prices started to drop dramatically. In a bizarre twist of fate, the Fed's QE program ended just as OPEC stated no production cuts would begin.
The perfect timing of these two events seemed to hasten oil's demise.
The continued strength of the dollar will be a headwind regarding oil prices for some time to come.
What Is The Endgame?
The stocks of companies like Exxon Mobil Corporation (NYSE: XOM) and Kinder Morgan Inc (NYSE: KMI) with the financial wherewithal to weather oil shocks in the past have held up quite well over the last four months.
Nevertheless, this strength may be necessary, as the price of oil appears to be heading below $30 before it's all said and done.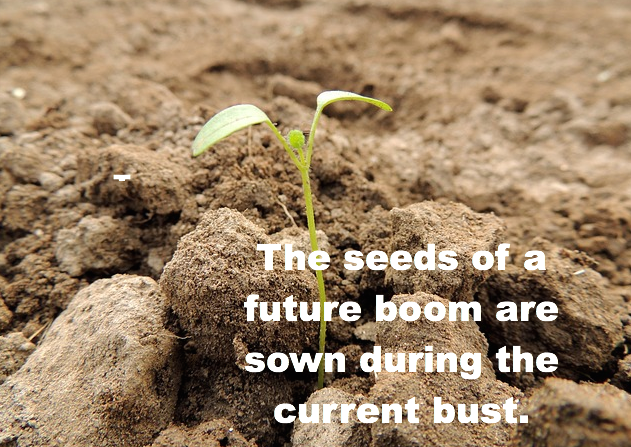 Image credit: Public Domain
This process may take another six to 18 months to play out. One positive takeaway is the seeds of a future boom are sown in the current bust. Oil prices will recover eventually.
The views and opinions expressed herein are the author's own, and do not necessarily reflect those of
EconMatters
.
©
EconMatters
All Rights Reserved |
Facebook
|
Twitter
|
Email Subscribe
|
Kindle